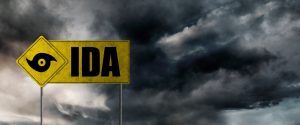 Dealing with the insurance claims process can be almost as stressful as facing the mess left behind from Hurricane Ida's wake. Some insurers will act fairly, reasonably, and in good faith in adjusting and paying their policyholder's claims. Unfortunately, many do not. In order for you to maximize your chances of getting a claim treated fairly by the insurer, we offer some general insurance claim tips to help get you started:
1. Notify your insurance company immediately.
There will be thousands of Hurricane Ida claims filed, so you want to get yours in the "hopper" as soon as possible.