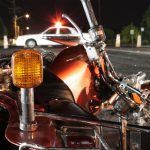 Louisiana Revised Statute 14.98.1 generally defines the crime of operating a vehicle while intoxicated or DWI as when the driver is under the influence of alcoholic beverages or when the driver's blood alcohol concentration (BAC) is 0.08g% or more by weight. Being under the influence of alcohol can result in a driver having inhibited judgment, slow reaction time, lack of coordination, reduced coordination, and decreased vision.
Such impairment of driving skills often has deadly consequences, as was the case on September 21, 2019 around 11:00 p.m. in Acadia Parish, Louisiana. A 38-year-old Church Point resident was operating a 2013 Honda motorcycle in a westerly direction on Louisiana Highway 98, when a 2001 Ram truck traveling in the opposite direction began a left turn into a private driveway and directly into the path of the motorcycle. The truck driver's failure to yield to the motorcycle resulted in a fatal motorcycle accident. The truck driver's breath sample indicated a BAC of 0.158g%. The truck driver was charged with DWI, Illegal Left Turn, and Vehicular Homicide.
The Louisiana Injury Lawyers at Dué Guidry Piedrahita Andrews Courrege L.C. specialize in motorcycle accident cases. Member lawyers enjoy the prestigious AV Rating from Martindale-Hubbell and have been recognized by Best Lawyers® and Super Lawyers®.